February 6, 2019
As said in the part one of this article, there are more than 1,600 cryptocurrencies in circulation today, having a market cap of over $289 billion altogether, according to CoinMarketCapdata website. Which is a lot of cryptocurrencies, counting about 1:9 ratio of real currency vs cryptocurrency. There are 180 currencies in circulation today.

As investors are eager to trade in this skyrocketing environment, this business' infrastructure is supported by a new trading platform emerging on a nearly weekly basis. They call themselves "exchanges," yet from a point of investors they work as e-brokerages. Their ominous rise is a mirror image of the similar event, happening at the late 1990s, with the dotcom bubble.
These crypto exchange platforms allow agents to buy, sell, and trade cryptos through fiat currencies, or against another cryptocurrency like Bitcoin or Ripple. Cryptocurrencies which are not used as much, sometimes addressed as altcoins, often must be traded against the only bitcoin, and trying to purchase them using fiat currency comes to no avail.
Important note about Exchange platforms is that there are none supporting all crypto currencies, thus fared crypto-trade veterans use multiple platforms at once.
Furthermore, there are exchanges better suited to traders beginners and small scale investors, and some are equipped with tools to suit institutions or full-time traders.
Exchange platform laws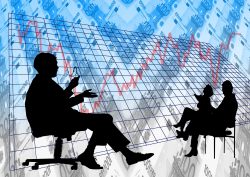 As you could already guess, there are as different laws as there are different countries. Furthermore, laws vary based on a service provided by currency or by an Exchange platform. Taking into consideration above said, you can foresee that some exchanges are not regulated at all, some have tweaked availability to in certain countries, and all of them are an object to an ever-changing compilatory environment.
After China's crypto trade ban in November 2017, local exchanges were moved or shut down completely. Other exchanges were then suspended to service in Japan, following new Japanese Financial Services Agency's laws.
Looking at a different corner of the world, an American Exchange platforms are not only subjects to state-by-state regulations, but as well federal guidelines. For example, New York State implemented "BitLicense" regulations, granting (or removing!) licenses to crypto currency businesses.
Exchanges: Too many or not?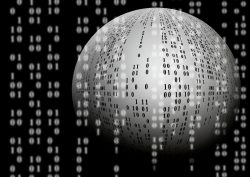 The field of crypto Exchange platforms is an example of an astounding and ultra-competitive space with an unseen number of offers and options. Every of nearly 200 platforms has its own structure, fees, features, tools, coins, security, protocols, insurance, regulating bodies, … You name it.
Most exchanges charge trading fees, where even the fee rate depends on the amount traded, and whether you belong to the seller's or buyer's side. The fee can mount up to 0.5% for standard transactions.
One of the most important advice we have for you is to read carefully the fine print of the Exchange, and perhaps even receive newsletter should something change. As every crypto Exchange platform has its compilatory body and network, and governing body, it can easily rule you out or put some heavy load upon your shoulders.
As mentioned above, there are competing for your attention more than 200 cryptocurrency exchanges, supporting active trading, with the combined 24-hour trade volume of the top ten being more than $6.5 billion.
In the previous article we already gave you a hint, which of those platforms are those biggest ones, and here we will have a look at the chosen's few bios.
The biggest crypto exchange platforms
Starting with…
Binance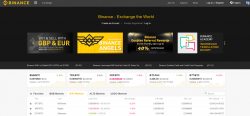 Binance is a worldwide crypto exchange providing a platform where you can trade more than a hundred cryptocurrencies. With its rapid development, it is considered, since early 2018, as the biggest exchange in the world in terms of trading cryptocurrency volume.
Its CEO Changpeng Zhao already had experience from the tech field, as he previously founded Fusion Systems company, back in 2005 in Shanghai, China. The company was building high-frequency trading systems for brokers.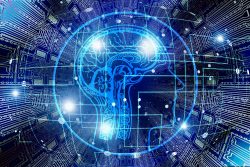 Later on, in 2013 he joined Blockchain.info company, as a member of the crypto wallet's team. Furthermore, he worked at OKCoin as CTO, a platform dedicated to the trade of fiat and digital assets.
The company was originally founded in China, yet they were forced to move out due to China's crackdown on cryptocurrencies in November 2017, and moved its servers and headquarters Japan. Later on, Binance founded its offices also in Taiwan.
With such leader, it comes as no surprise, that Binance is considered the biggest crypto currency Exchange, concerning a BNB market capitalization of $1.3 billion.
After new regulation's release in Japan and failure in China, the company decided to open an office in Malta, which was in the year 2018. Later that year, in April, Binance signed a Memorandum of Understanding (MoU) with the Government of Bermuda, only to sign another one a few months later with the Malta Stock Exchange. This time the memorandum was focused on developing a platform for trading security tokens.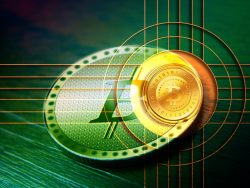 August 2018 was for Binance big month, as it managed to raise, together with three other big exchanges, $32 million for a ´Stable coin´ project. The idea behind is to provide a crypto currency without the ever-present volatility of Bitcoin rates and of other popular digital assets.
For the next year, the company has big plans, as it tends to launch the Binance Chain, a blockchain made by Binance, a highly-performing decentralized exchange featuring 1-second transaction confirmations. Furthermore, the company announced an independent entity, based in Jersey, which offers fiat-to-cryptocurrency pairs, including the Euro and the British pound.
Furthermore, Binance announced that it entered into a partnership with Israel-based payment processor Simplex. The goal of this partnership is to enable cryptocurrency purchases with debit and credit cards, including Visa and Mastercard. The system will be limited at the beginning to the few most prominent cryptocurrencies, to Bitcoin, Ethereum, Litecoin and Ripple's XRP.
Upbit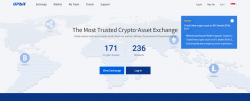 Upbit is a South Korean cryptocurrency exchange, as well as the Most Trusted Crypto-Asset Exchange. It has a few branches, from which most significant one is Upbit Singapore. This platform is powered by Upbit, yet doesn't hold as many markets and cryptocurrencies as it's mother company in South Korea. It is still the global top exchange with top-notch blockchain technology, compilatory expertise, and market know-how.
Upbit presents itself as financial-institution security grade provider, with user-friendly service coming from years of experience operating the stock trading system on a massive scale.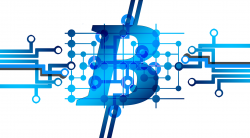 They say:
"We support the trade of more than 150 crypto-assets. Trade the latest Crypto-Assets from our partner, Bittrex, the premier US-based exchange. 24/7 real-time security monitoring and firewall system for enhanced security."
By a different source, the Upbit launched in October 2017 with the help of American cryptocurrency exchange, Bittrex, also one of top 10 largest crypto trading platforms.
The executives of UPbit have been recently formally charged by the country's prosecutors. According to a report by CoinDesk Korea, the Prosecutors' Office of Seoul has charged three senior staff members, including founder Song Chi-Hyung, with fraud.
The executives are alleged to fraudulent transactions. In those, they should have had been using an artificial corporate account to make bogus orders worth $226.2 billion. This should have led to the inflation of trading volume figures attracting more customers to the exchange platform.
Furthermore, they are accused of selling 11,550 bitcoins to customers to reap $133.8 million through rigged transactions.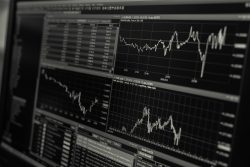 UPbit denied the allegations stating, "The Company provided liquidity to the Company's corporate account in order to stabilize the trading market at the beginning of the service opening." Furthermore, Upbit added that the corporate account does not possess a withdrawal function.
It wasn't the first time Upbit was accused of fraud. Already back in March 2018, the prosecutors had also raided the UPbit's head office, seizing its hard disks and accounting books. At the previous accusations, the platform was suspected of fraud for selling cryptocurrency that it actually didn't have.
The government of South Korea fights against crypto exchanges and its fraudulent practices more and more since the beginning of 2018. January 2018 was a raid month, as the SK's police and tax office officials raided also Bithumb and coin exchanges on a top of an investigation of tax evasion. At the end of Q1 of the year, furthermore, prosecutors raided three other not closely specified cryptocurrency exchanges accused of staff embezzling funds from customers' accounts.
Huobi
Another Asian based crypto Exchange platform is Huobi. It is based in Singapore, originally founded in China. Huobi now has offices in Hong Kong, Korea, Japan, and the United States. Quite recently, in August 2018 it became a publicly listed as the company also in Hong Kong.
Unlike many other crypto platforms it did not emigrate from China after its big crypto ban in November 2017, and it continues its activities in a limited manner.
Currently, it serves as a blockchain consulting and research platform and stopped its Bitcoin withdrawal functions.
Huobi's founder, Leon Li, is an alumnus of Tsinghua University and figured as a computer engineer at Oracle before founding one of the largest cryptocurrency Exchange platforms.
During late 2013, Huobi agreed on angel investments from Dai Zhikang and Zhen Fund, and later, in early 2014, Huobi managed to raise further $10 million venture capital investment from Sequoia Capital. To speed up its progress across the world, Huobi bough Bitcoin wallet provider called Quick Wallet.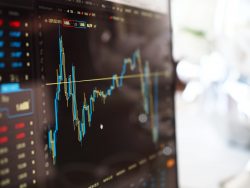 During the end of the year 2013, the trading volume exceeded 30 billion RMB, making the company China's largest digital asset exchange platform. Soon it rose further to total transaction volume of 1 trillion RMB, and quickly after, during November 2016 1.7 trillion RMB. At this point, it was already accounting for more than 60% of the global bitcoin exchange market.
Quick expansion followed, as in November 2017 it launched operations in Singapore, in December 2017, an office in Tokyo, Japan, and announced that it would set up two Exchange platforms in the country next year, in a partnership with Japanese financial group SBI Group. In March 2018, the Huobi company announced that it will be launching in the United States.
Furthermore, in 2018, Huobi bought a 74% stake in Hong Kong electronics manufacturer Plantronics Holdings, enabling it to be listed on the Hong Kong Stock Exchange.
Huobi dwindles into a field of research and development also. To have a brief look, it partners with Tsinghua University (where the founder Li studied) in a "Digital Asset Research Initiative", and sponsored a "Digital Asset Research Project" at the Internet Finance Laboratory of Wudaokou Tsinghua School of Finance.

Furthermore, the Huobi Network Blockchain Research Center published a report, "Blockchain: Defining a New Financial and Economic Future", and joined the Fintech Digital Asset Alliance along with the Fintech Research Institute of China.
But Huobi isn't only seamlessly integrated into society. It has its problems too. Recently it announced that 920 bitcoin and 8,100 litecoin had been wrongly deposited into 27 different accounts, and the company had to return the lost cryptocurrency.
As the company released its plan to pool 20% of all trading fees into a 'system reserve fund', it has also reimbursed all users who suffered from its "system loss allocation policy" in the form of credit for future trading fees.
Bithumb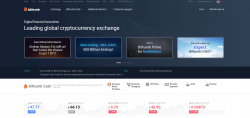 Bithumb is yet another crypto trading platform based in Asia, with headquarters in Seoul, capital of South Korea, where the crypto-exchange is also located. This Exchange platform is the leader of the crypto market in terms of daily transactions. The main customers to the site are mostly Korean residents, displayed by a fact, that half of all trading volumes on ether and ¾ on bitcoin are done by locally registered account.
When registering for Bithumb, you there are two options for you to choose from. It is either personal or corporate. To launch your personal profile, in addition to the usual information requirements, you need to specify some not traditional details, such as:
– name (must be as in the passport and Bank accounts);
– nationality;
– phone number;
– security key.
You also should read the terms and conditions, and accept the terms of service.
Registering a corporate account is no easy feat also, as in addition to the responsible person, you need to provide details of the name and details of the company, as well as the legal address.
To complete the registration, it is required from you to enter the code from the SMS from the exchange support service. This platform takes security to a whole new level.
Bithumb security is further backed up by four levels of verification. The higher your level is, the more funds you could possibly withdraw from your account. In cases you wish to withdraw more than your security level allows, it is necessary to send a passport scan to the Bithumb support services.
Bithumb Arbitrage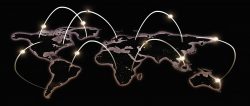 There is a fairly popular aspect of the platform that enables arbitrage. It is done by the fact, that Bithumb trades coins at a dramatically higher rate than other Exchange platforms.
At points of time, for example, the price of Bitcoin on Coindesk platform was $10,855, and on Bithumb it was $11,262. This difference mounts up to $411, which is already a motivational factor for arbitraging. At one point, the price of Bitcoin in Korea was 43% higher than the price of Bitcoin in the United States, as stated by Digi Wiki.
It doesn't look hard to buy Bitcoin on Coindesk for a lower price and sell it on Bithumb for a higher price and make a profit (which is what arbitrage means). But there are problems with the system. As Bithumb serves preferably to the South Korean market, it is a horror getting money out of Korea.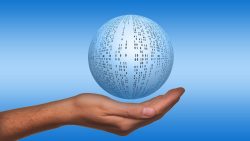 Some people tried another trick. They purchased other coins at the market that, could be sent out of South Korea, but the prices of all currencies were inflated, effectively eliminating the arbitrage.
So as this system looks to be an easy way to passive income, there are in fact barriers along the way. Anyway, considering all above, a price difference (at the extreme case 43%) of Bitcoin is not something to wave a hand at, and this is the reason that Bithumb arbitrage has become so popular among investors.
Security standards as a countermeasure of a cyber attack
As mentioned above, the platform adopted one of the most powerful systems of protection of clients' funds in the world, including complex multistage authentication, which we find impressive. Improving security is a part of counterstrike to a successful cyber attack from June 2017.
Results of this attack were potentially catastrophic, as the confidential data of more than 30 000 clients were stolen. To make it even worse, the funds from accounts disappeared also. Nobody knows the exact losses or where did the money go, due to the anonymity of the crypto industry, yet the platform claims, that all losses were appropriately compensated.
Kraken, USA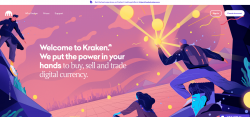 This US-based crypto exchange platform operating in Canada, the EU, Japan, and the US, is the world's largest bitcoin exchange in euro volume and liquidity.
It, furthermore, provides Bitcoin pricing to the Bloomberg Terminal. During 2017, the Kraken Exchange platform suffered DDoS attacks, performance issues and more problems were on the horizon. Later that year, in November 2017, Kraken CEO Jesse Powell apologized for the problems concerning the site but assured us that the security has the impeccable record.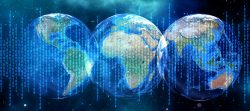 One of the troubles coming on for the Kraken in 2018 appeared early on, as, on January 10, 2018, Kraken was forced to suspend trading for more than 48 hours, as it performed a system upgrade. This upgrade was supposed to také only 2 hours. Since its opening 7 years earlier, this was the longest service interruption.
Kraken from the beginning
Before the founding of Kraken, back in 2011, future CEO Jesse Powell visited the offices of what was then the largest bitcoin exchange, Mt. Gox. He intended to offer help to counter the first of two major hack attacks, about 3 years before the second incident would eventually shut Mt. Gox down.
Later on, during 2013, Kraken finally joined US bitcoin market in the emerging payments and digital currency industry to form the Committee for the Establishment of the Digital Asset Transfer Authority (DATA). The committee stated, that the goal of its existence was to establish itself as the future self-regulatory body of the industry.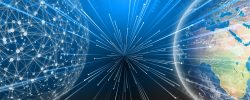 Only months later Kraken announced it was able to pinpoint major flaws in the Namecoin protocol, and refused to list the cryptocurrency until those were tickled. It was the Kraken COO Michael Gronager, who during the security analysis, spotted a major vulnerability and a buy in the domain registration system that marked .bit domains as easy targets to attacks and reassignment.
With the Kraken's success there came an expansion in a form of US $5 million investment led by Hummingbird Ventures, Trace Mayer and Barry Silbert (Bitcoin Opportunity Fund), and others.
With new investment funds, the door opened for new collaboration and new projects, one being between Kraken and Fidor bank, which goal was to create the world's first cryptocurrency bank. The two companies were interested in creating a fully financial organization with the license to operate within the banking industry, one fully regulated and with opened door to different industry pools.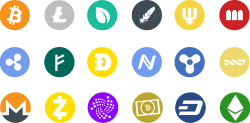 Kraken was also pioneering with margin trading, becoming one of the only few bitcoin exchanges to offer such services. In the beginning, the maximum allowed leverage was 3x, and later this cap increased to 5x.
But it was over to the problems to come. Soon the Kraken was accused of data breach and data misuse. Kraken then presented clarification that the company was never compromised, that it even proceeded with the investigation which found out, that company's systems, servers, and databases were not accessed by attackers, even when they tried to address system vulnerability.
The company then refused this accusation and pointed out that the funds of affected users went missing due to phishing and man-in-the-middle attacks. Kraken then stressed the importance of website security features, such as multi-level authentication for withdrawals or the Global Settings Lock, restricting unfamiliar IP addresses known to other IT corporations.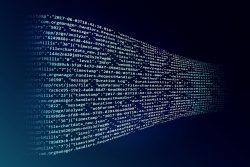 To boost its visibility, Kraken bought website Cryptowatch, a popular real-time chart generating site for crypto-currencies, often used by traders. During the acquisition and application process, they also hired the founder of the site, Artur Sapek, to help seamless integration of Cryptowatch into Krakens systems and further development of the platform.
Recently it was reported, that the Kraken company systems were registering about 50,000 new users a day, making I tone of most popular platforms out there.
Kraken's Controversy
During April 2018, the New York Attorney General's Office began an investigation around the measures taking place at the crypto exchanges platforms to protect their clients and fight market manipulation and money laundering, including the creation and abuse of trading bots. The attorney general further warned that the Kraken cryptocurrency exchange might be breaking the law. He said: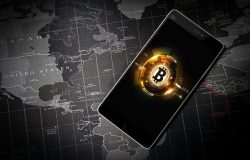 "Customers should be aware that the platforms that refused to participate in the OAG's Initiative (Binance, Gate.io, Huobi, and Kraken) may not disclose all order types offered to certain traders, some of which could preference those traders at the expense of others, and that the trading performance of other customers on those venues could be negatively affected as a result."