May 16, 2019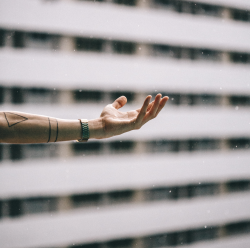 Cryptocurrency airdrop also known as crypto airdrops or simply airdrop is the distribution of crypto tokens or coin usually for free by cryptocurrency startups to a large number of crypto wallets. The companies try to create awareness for their product and gain new follower by distributing tokens to cryptocurrency holders.
Reasons for Airdropping
Airdropping is fast becoming the norm in the cryptocurrency world. They are usually done even before the Initial Coin Offering (ICO) to raise awareness in order to make their ICO a success. But why would anyone give you money for free?
Awareness Creation: Crypto companies airdrop their tokens in order to create awareness for their token. For an ICO to be successful, people have to know and have faith in the company and that is what airdropping is meant to achieve.
Wider distribution of Tokens: Decentralization is one of the things cryptos want to achieve so that no single individual can have much influence on the coin. To achieve this, they distribute free tokens so that the number of individuals involved will be large enough to prevent market manipulation by large investors known as whales. An example of a crypto that was hijacked by whales is BAT. During BAT ICO, it was unfortunate to have been taken over by whales. About 5 accounts own more than 50 percent of BAT tokens with one account owning 20.7 percent. How is that a problem? A large-scale move on a crypto exchange would move the whole market.
Understanding Users: Usually, for one to be eligible for an airdrop campaign, he/she must submit some personal data to the company, follow them on Twitter, join them on Telegram and/or do some kind of referral for them. Through data from these activities, companies better understand their users and are thus better able to market to them.
Increase Value of Token: Through a successful airdropping campaign, more people get to know about the token and talk them on social networks and forums. As more people get involved, the value of the token increases.
Reward Crypto Users: An airdropping campaign is not only done by new cryptocurrency companies, but they are also sometimes, done by established companies who seek to reward and inspire their token holders.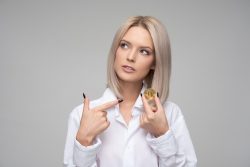 Importance of Airdropping to You
Cryptocurrency airdropping is not only beneficial to the company, but it is also beneficial to the users as it is a way of earning more tokens. A Hackernoon.com writer Mina Down was a beneficiary of 250 POLY from polymath after she registered for the airdrop campaign. In 2018, the token hovered around $90 – $200 per token. Do the math and see how much an airdrop can do for you.
Requirements to Participate in an Airdropping Campaign
There are some basic requirements that must be met for one to be eligible. These include:
Cryptocurrency Wallet: Only those with a cryptocurrency wallet address can benefit from an airdropping campaign. Crypto wallets save your public and private key which is used for sending and receiving cryptos. Without this, you cannot save crypto tokens. Wallets you can save your cryptos in includes Exodus, Ledger Nano S, Trezor and MyEtherWaller among others.
Base Tokens: In order to benefit from a company's cryptocurrency airdrop, you need to have some specific tokens in your wallet known as Base Token. These include Bitcoin, Ethereum and EOS. Most airdropping campaigns will require you to have one of these tokens in order to be eligible.
Campaign Specific Requirements: Aside from the two basic requirements above, each airdropping campaign has its own specific requirements. You may be asked to submit personal information, follow them on social media or even refer new users to them.
Brief History of Airdrops
The history of cryptocurrency dates back to 2009 when Satoshi Nakamoto introduced Bitcoin, a digital currency based on his Blockchain technology paper. Since then, over 1800 cryptos have been introduced collectively known as Altcoins. However, none of the crypto companies carried out a crypto airdropping campaign until 2014.
In March 2014, the first-ever cryptocurrency airdropping campaign was carried out in Iceland. The first country-specific cryptocurrency is Auroracoin. 50 percent of the token was distributed to all 330,000 people with Iceland national ID. On the 25th of March, each of the residents received about 31.8 AUR with each Auroracoin having a value of $12.11. This means each Icelander received Auroracoins amounting to about $385 value.
However, within a space of 6 months, Auroracoin lost its entire market value, making it fail. The failure of the first airdropping campaign did not mean an end to cryptocurrency airdropping as other cryptocurrencies began taking part in the field.
Popular crypto airdrops
Even though the first cryptocurrency project that carried out airdrop failed, other cryptos have had success as a result of airdropping. After the Auroracoin airdrop, there have been over 4000 airdrops. And that is already a solid number, given a fact its been just 5 years since it began. Among the most prominent there are:
Minereum (MNE)
Minereum is considered the most valuable airdrop in history and by far, the biggest airdrop. Minereum airdropped about 32,000 MNE to its early adopters in January 2016. These airdrop tokens peaked at a cumulated value of $448,000 on June 16, 2017.
Decred (DCR)
Decred was also launched in 2016. Early users of this crypto where airdropped 258,000 DCR with its total value peaking at $36,104,520 on April 25, 2018. It remains one of the most valuable airdrops in history.
Bitcoin Cash (BCH)
Bitcoin Cash (BCH) in 2017 airdrop BCH to Bitcoin holders each, receiving BCH which equals the number of Bitcoin in his/her wallet. A single BCH peaked at $4355 on December 15, 2017.
Stellar (XLM)
In June 2017, Stellar decided to distribute 10 percent of their XLM token to bitcoin holders by airdropping about 1000XLM for every BTC. The company in 2018, had also stated that they want to do the largest airdrop in history by airdropping tokens worth $125,000,000 in value. They are currently airdropping but have not achieved their aim yet.
Oyster (PRL)
Oyster airdrop is one of the most popular airdrops. It was done in November 2017 when the company airdropped about 2227 PRL to subscribers of AirdropAlert.com who registered for the campaign. These airdrops peaked at a total value of $9,763.168 on January 1, 2018.
Where to get news about Airdrops?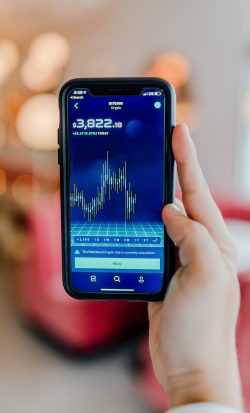 There are various sources where you can get news related to crypto airdropping. Information about airdropping can be gained from websites, blogs, Facebook groups, Reddit, Twitter, and Telegram channels and more. But there are two prominent sources you should not miss when searching for the new market hit.
AirDrop King
Airdrop King is one of the favorite sites among cryptocurrency holders. This platform had published about 1,333 airdrops out of which 43 are still active. One unique feature of Airdrop King is its API. Using its API, the list of airdrops can be accessed with ease, making AirDrop King first developer-friendly airdrop platform.
Airdrop Village
Airdrop Village is one of the platforms popular among crypto users. Since its creation, it had listed about 582 airdrops and had been visited more than 250,000 times. Aside from listing airdrops, they are also into the creation of whitepapers, website contents, logos, bots, and videos.
Many reputable airdrop channels have gone away from airdrops and became blog channels. AirdropVillage will continue to provide our bread and butter of airdrops on a daily bases to its users.
CryptoKnight Airdrops – Telegram Channel
Telegram is one of the best places to get breaking news regarding crypto airdrops and this channel helps a lot in this regard.
Airdrop Scams
Just like any other human activity, scammers have also devised means to deceive unsuspecting crypto users into believing that they are actually into the crypto business. Only when victims had been successfully scammed will they know the airdropping campaign is dubious and fake.
Read more and find out about types of airdrop scams, the biggest airdrop scams in history and how to avoid airdrop scams.
Types of Airdrop Scam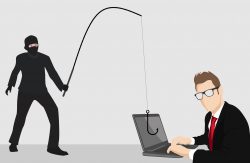 Information Gathering Scam: This is by far, one of the most common types of airdrop scam. Usually, the scammers trick the users into providing their information such as their social media info, email address and wallet address. The information is then either sold to a third party or used for phishing. And trust us, you don't want that.
Private Key Scam: Something you want even less is a private key scam. No legitimate airdrop campaign will ask for your private key, they only request for your public key. Giving out your private key is like opening yourself up for hacking. If anyone asks for your private key, just know the intention is to scam you.
Bait and Switch Scam: In the bait and switch scam, what the scammer is mostly after is a referral. He tricks you into believing in the airdrop but in reality, after filling the form on the website, your information is used in registering an account somewhere else while the scammer earns a referral for bringing you in.
Biggest Airdrop Scams – so far
OmiseGo Scam: The OmiseGo scam is one of the biggest airdrop scams in history. The company had planned to airdrop its token (OMG) in September 2017 but for some reasons, postponed it. The airdrop campaign was already popular on Twitter, Telegram and crypto forums and scammers took advantage of its popularity to create fake twitter handles and sites for the purpose of tricking unsuspecting users into submitting their private keys. This was discovered after about 300 ethers valued at $56,781had already been stolen from poor participants.
Tron Airdrop Scam: The popular altcoin Tron (TRX) had also been marred in an airdrop scam. The company had planned an airdropping campaign for its MainNet launch. It planned to give 2 TRX to everyone that registered for the event and addition 4 TRX for every user referred. 36 hours to the launch, some unscrupulous individuals came up with fake airdrop projects masquerading as Tron and succeeded in defrauding a good deal of crypto holders of their cryptos.
Icon Impersonation Scam: Another notable airdrop scam is the Icon (ICX) airdrop scam. A fake website with the domain name iconfoundation.io was created to mirror the official site of the Icon Foundation (www.icon.foundation). A quick lookup of the domain at WHOIS reveals that it was registered by Vladimir Kuzmin from Russia. This site was used for getting private keys of users which were then used in stealing their crypto tokens.
How to Avoid Airdrop Scam
To protect yourself from airdrop scam, trust but verify. That means you should do your homework and check the authenticity of the airdrop before registering.
What are especially suspicious fake airdrop campaign activities?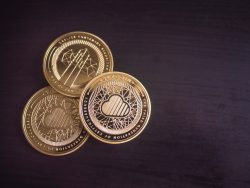 Beware airdrop look-alikes. Those are especially dangerous types of scam. It is when a supposedly known airdrop company is an actual fabrication of scammers. Those can then collect your information, abuse it for third-party registrations or simply sell it on the black market.
Another suspicious activity is when the form used for the registration is on third-party platforms such as Google Form. It doesn't automatically mean it is a scam, but do your homework, and confirm with the real website of the real company, that the form you are filling in is genuine.
When the accounts used in posting the information is new. Usually, scammers do not use old accounts. They register new accounts, use them and dump them.
When an airdrop project requires your private key, that airdrop is fake and wants to steal your cryptos. Also, avoid cryptos that require donations to give you access. NEVER GIVE YOUR KEY. It is the same as if someone calls you and asks you for your internet banking password. Never share your password with anyone.
When the amount they promise is outrageously high, the airdrop is most likely fake and wants to make an irresistible offer so as to get you to fall for the scam. When it is too good to be true, it is most likely just that.
Conclusion
No doubt, cryptocurrency airdrops had come to stay since it first surfaced in Iceland in 2014 from the Auroracoin Airdrop that eventually failed. However, other cryptocurrencies such as Waves, Bitcore, BRD, Vite, and Singh had success using an airdropping campaign.
Protect yourself from being scammed and look out for airdropping opportunities from popular airdrop informational sites like Airdrop Village or Airdrop King.
Stay safe and never share your password.