January 28, 2019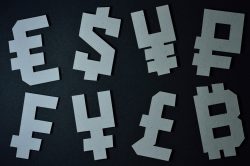 Cryptocurrency Exchange or just crypto Exchange (or you may call it even digital currency Exchange – DCE) is a practice or business practice that enables agents to trade cryptocurrencies or digital currencies for other items, assets or services, such as conventional fiat money, or digital currencies. You may ask: What is it that FIAT money? Is it some kind of currency brought to us by Italian car producer?
No, not really. Fiat money are strong non-digital currencies, that are used for Exchange with digital currencies (however one may argue, that all currencies are at some point digital, but you know what we mean). The most common fiat money are USD, EUR, or Japanese Yen.
This type of exchange can be a market maker that typically takes the bid-ask spreads as a transaction commission for its service or, as a matching platform, simply charges fees. There is at the moment appearing new trading platform, using its own, brand new currency, that charges no fees, Digitex, about which you can read here.
Crypto exchanges concept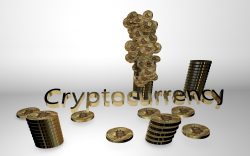 An Exchange of this type can be a solid and visible by your eyes business or a strictly online business, being realized in the digital world. As a first option, it exchanges traditional payment methods and digital currencies. As a digital business, it uses rather electronically transferred money and digital currencies.
Quite commonly this type of trade operates outside the Western countries to avoid regulation and prosecution. However, they do handle Western fiat currencies (as mentioned above those could be euro, US dollar or Yen) and maintain bank accounts in several countries to facilitate deposits.
The exchange platforms may accept credit cards, wire transfers, and even other forms of payment in exchange for crypto or digital currencies. As of 2019, regulations for crypto industry in developed world remains not settled. Regulators are still considering how to deal with these types of businesses in existence, finding new methods and studies, yet many have not been tested for validity.
The exchanges work in a way that they send cryptocurrency to a user's personal cryptocurrency wallet. Basically, it is not a place where you store money, but it is a place with information on how much of crypto currency you should have. Furthermore, some can convert digital currency balances into anonymous cards which can be used to withdraw value from ATMs around the world, while other digital currencies are backed by commodities such as gold.
The digital currency creators are often free of the digital currency exchange that facilitate the trading of the currency. One type of system operates in a way, that digital currency providers (DCP) are businesses which manage accounts of their customers, but in general don't issue digital currency to customers directly. Customers themselves buy or sell digital currencies from Exchange places, who updates the digital currency account for the loss or gain. Some Exchange platforms are subsidiaries of DCP, but more often they are legally independent businesses. The denomination of funds kept in DCP accounts may be of digital or fiat value.
Centralized and Decentralized exchanges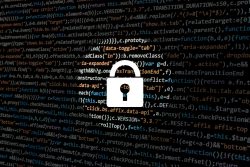 There is a fair difference between centralized and decentralized exchanges. Centralized Exchange platforms are ones, where you transfer the currency through the platform. Decentralized exchanges such as Etherdelta, IDEX, and HADAX do not store users' funds on the exchange but instead, facilitate peer-to-peer cryptocurrency trading. Decentralized exchanges are resistant to security problems that affect other exchanges, making them slightly more appealing to low volume traders, but since the middle of 2018, they tend to suffer from low trading volumes. One of the problems with decentralized trading is that a large volume traders need several trading partners to Exchange with, making the process significantly longer.
Regulations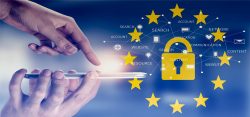 Until 2016, several digital crypto Exchange platforms, operating within the European Union framework, obtained licenses by the EU Payment Services Directive and the EU Electronic Money Directive. Such licenses for operations of cryptocurrency exchanges have not been thoroughly tested, so we can only expect a further adaptation of the system in the future. One such adaptation came out when the European Council and the European Parliament announced that they will issue regulations to impose stricter rules targeting exchange platforms.
In 2018, the US Securities and Exchange Commission stated that "if a platform offers trading of digital assets that are securities and operates as an "exchange," as defined by the federal securities laws, then the platform must register with the SEC as a national securities exchange or be exempt from registration". The Commodity Futures Trading Commission now permits for the trading of cryptocurrency derivatives in a public.
In the Asian region, Japan is one of the most welcoming and regulations mandate the need for a special license from the Financial Services Authority, to begin with, operations within the crypto field. China and Korea are fairly negative towards the exchange, as China banned bitcoin miners and froze bank accounts. Australia did not yet announce its regulations on cryptocurrency exchange, but it already requires its citizens to disclose their digital assets for capitals gains tax.
Largest cryptocurrency exchanges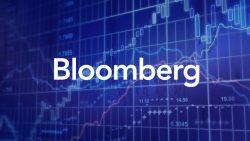 In early 2018, Bloomberg News released a report of the largest cryptocurrency exchanges. This ladder is based on the data of the volume and estimated revenues collected by online analysis page CoinMarketCap. Similar statistics were reported on pages of Statista. There, in a survey by Encrybit, was a point to understand cryptocurrency exchange problems. According to the survey, the top three crypto digital exchanges are Binance, Huobi, and OKEX.
Other data sources point out the problems that cryptocurrency traders experience with related Exchange platforms and the expectation of traders. Among concerns, there are security and high trading fees. Furthermore, the study shows that the exchanges are mostly fairly new and privately held. Several don't even report basic information, such as the names of the owners, financial data, or the location of the business. A study by Mistertango reported that 88% of Exchange platforms are in favor of regulation for price stability. Here comes the promised list of biggest Exchange platform for cryptocurrencies, and a place they are registered at.
– Binance, MLT
– Upbit, ROK
– Huobi, SIN
– Bittrex, USA
– Bithumb, KOR
– OKEx, MLT
– Bitfinex, HK
– GDAX, USA
– Bitstamp, GBR
– Kraken, USA
What crypto coins to stick around?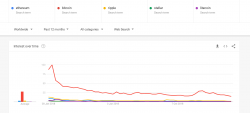 During the year of 2017, a large number of investors started dwindling in the cryptocurrency market due to the increment of values within. While experiencing a descent back to its lesser values, the market started losing short-term investors, so-called speculators. Nonetheless, there are still investors who wish to stick around to indulge in an unstable situation to take the chance of using the opportunity. Here we shall have a look at the safest cryptocurrencies that long-term investors should stick with for years to follow.
1. Ethereum
Ethereum as main blog chain, altogether with its side blockchain activities, including the development of Plasma Protocol, using smart contracts, those are all the aspects that are most likely going to keep this crypto coin a value. Among main items within this system are smart contracts, as opposing to the other cryptocurrencies, Ethereum gives permission to users to automatically send payments when definite conditions are faced. Those aspects, in combination with its professional profile, have a guaranteed future.

2. Bitcoin
Perhaps you have heard the tale before, but it is still worth to mention. The elemental principles of Bitcoin could be considered staying their ground since back from the days when it was reaching approximate valuations of $20,000 a piece. Thus, there are still chances, no matter how slim they may seem, that it could hike back to these levels again. Therefore, if investors would maintain stability, patience, and confidence, rather than the speculative aspects of the market as a whole, they could witness some significant enrichment.

3. Ripple
Ripple, the trendy hit of the season, had recently taken the opportunities from the major investors from the financial sector. Furthermore, there are some additional speculations that Coinbase platform plans on adding cryptocurrency Ripple to its list of tradeable coins. This can be a chance for Ripple to be offered with new markets to dominate. Also, this will lead to a greater number of investors who will easily trade it and thus invest in it.

4. Stellar
Created on similar patterns as Ripple, Stellar is an outstanding cryptocurrency candidate for you to stick around, that aims to smaller transactions. Build in the same manner, Stellar shall use the same stainless features as Ripple, yet with minor entry barriers for regular users. Nonetheless, there is being discussed also the possibility of the coin being used on regular bases.

5. Litecoin
Litecoin, as opposed to the Bitcoin, is also considered to be one of the few playing great importance in the sphere of digital currencies. Sadly, this coin has experienced quite some instability recently. With the unexpected movements of Ripple crypto in recent months – which is becoming a big player on the market, Litecoin had its struggles to get and maintain backing from the investors that had been switching their attention to competing Ripple. However, as we already learned from history, those trends tend to stabilize over time, giving Litecoin chance to again prove itself as a worthy coin in the crypto market.

Exchange rates
Bearing in mind all of the above, we may have a look at another integral part of cryptocurrency exchanges. The actual Exchange. As already said, there are several options what to trade crypto for. Services, goods, other cryptocurrencies or fiat (the base money, strong currencies as USD, JY or EUR).
As it would be fairly unpractical stating the exchanges for goods and services, we shall focus on the exchanges of the fiat currencies and the other crypto coins. The goods and services are anyway on normal bases being exchanged for fiat currencies.
And we are going to undergo another simplification. We are going to use a Bitcoin as a crypto currency base for which we are going to trade currencies. The base from where you may deduct other Exchange rates. Furthermore, there are nearly 1700 different crypto currencies, making it nearly impossible to state all exchanges, of all currencies for all currencies. Thereby we shall focus on the most interesting coins, from our point of view (which are the safest options in the section above), and their Exchange for the one fiat and one cryptocurrency. USD and Bitcoin.
The data source for our exchange rates are coming from the source www.bitinfochart.com 27.1.2019.
1. Ethereum

The coin of ethereum we get first data from 10.1.2014, where it started at nearly 0 USD and 0 BTC. To be exact at the 0,49 USD/ETH and 0,00138 BTC/ETH. As the time went on, the all-time maximum the coin reached for USD in January 2018, with a market valuation of 1400 USD/ETH (0,09BTC), while for the maximum BTC valuation it reached in the mid-Jun 2017, when it was sold for 0,142 BTC (or 363USD/EHT).
Current market valuation, for USD at 114,65 /ETH and for BTC 0,032/ETH is one of its lower valuations.
2. Bitcoin

As the Bitcoin itself, we are using as a comparator, it makes no sense mentioning its price in BTC, as it is always 1BTC/BTC. Yet this currency has a word to say. It began 18.7.2010 at a hard-to-believe price of 0,0726USD/BTC. At this time, and till 15.4.2011 you could buy this coin for less than a dollar. From those days BTC managed to grow to its all-time maximum the last week of 2017 when it reached the market valuation of nearly 20,000 USD/BTC. And that is already a sum.
Sadly, for many a sum to be lost, as it plummeted deep down not long after. After steep hike followed steep descent to approx 7 000 USD/BTC in summer 2018. From that on there were attempts to resurrect the giant, yet without sustainable success. Ever since it been stabilizing itself, with less and less volatility, yet remaining to go the unfavorable path, with a current market valuation of 3586 USD/BTC.
3. Ripple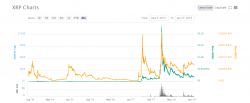 This crypto superstar had a very similar path of rising and fall as Bitcoin, reaching its maximum at the 3,32 USD/XRP, or 0,00021 BTC/XRP if you wish to, at the first week of January 2018. As mentioned above, we perceive this coin as quite perspective, as it attracts a good deal of investor attraction. Furthermore, during last year, since its magnificent fall, it remains steadily, in the range of 1,2USD-0,2 USD/XRP, with a current valuation of 0,31 USD/XRP, or 0,000087 BTC/XRP, and a promise of further stabilization.
4. Stellar

This fairly new currency, build on similar principles as Ripple, at the moment could seem quite unstable, as it is finding its place among others. Starting at 0,00179 USD/XLM (0,000005 BTC), reaching its maximum 0,819 USD/XLM (0,000055 BTC) 1.4.2018.
Ever since this coin for nonregular traders had remained only relatively stable, with a very recent stumble. Until the 20.11.2018 the coin remained floating around 0,231 USD (0,000044 BTC) value, after which "plummeted" to the value of 0,095 USD and 0,000027 BTC.
5. Litecoin

The last, but definitely not least, coin in our list of comparison is Litecoin. This coin is around since mid-2012, counting as more aged among its peers. It began at the value of 0,0375 USD or 0,00495 BTC. As it continued its progress forward, it experienced ups and downs, ranging from 4,123 USD to 38,88 USD per LTC, displayed in BTC as 0,0022 & 0,038.
As of current day, 27.1.2019, this coin created for traders without capitalization for trading Bitcoin, has a market valuation of 32,732 USD/LTC and 0,00915 BTC.