November 11, 2018
Many of you may remember the Bitcoin Cash controversy back in August 2017. This was the first Bitcoin (BTC) hard fork. For the first time in history the Bitcoin ledger (otherwise known as the blockchain) and the currency split in two. This meant for every 1 Bitcoin (BTC) you owned, you would have received Bitcoin Cash (BCH) on a 1:1 ratio. Seriously this was unheard of at the time, but nowadays we see forks happen for fun.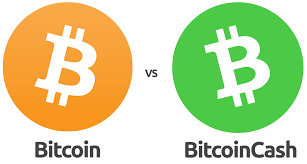 The scenario
From the next door neighbour to your delivery driver, Bitcoin is something which is on everyone's lips.
Like many cryptocurrencies, it operates on the blockchain.
Think of a block which contains information (cryptography hash) of the previous block, a timestamp, and transaction data. Now imagine this block being duplicated 100's or thousands of times yet being linked with each other.
This is where the term block chain comes in
When Satoshi Nakamoto created Bitcoin (BTC) in 2007, each of these blocks could only hold 1mb of data. This wasn't so much of an issue when BTC was born 11 years ago. However with the exponential growth of cryptocurrency market, these blocks started to reach their upper limit. After all what is 1mb nowadays? Tons of transactions are being stored in these blocks, and it's only just going to grow.
As price appreciated, so did the transaction mining fees. This meant we looked to Bitcoin as investment as opposed to a transactional currency.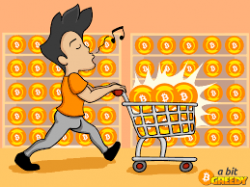 In comes Bitcoin Cash (BCH)
Rising fees on the BTC network led the community to create a hard fork to increase the blocksize. Rather than having a 1mb block size, Bitcoin Cash (BCC) has an 8mb blocksize. This means more transactions, less congestion on the network and lower fees. It makes more sense to use BCH as transactional currency as opposed to an investment.
You even have Roger Ver (Owner of bitcoin.com) and Jihan Wu (from Bitmain) claiming this to be the real Bitcoin.
The hardfork saw BitcoinCash rise to almost $1000 dollar + on trading day. This meant you held 1 Bitcoin worth approx $4000 at the time and also 1 BCH for free worth $1000. Happy days!
Crypto is crazy at times and the hard fork was the first of its kind, where money is created from 'thin air'
BitcoinCash has moved leaps and bounds since 2017. It has since been listed on Coinbase, the largest exchanges and partnerships galore.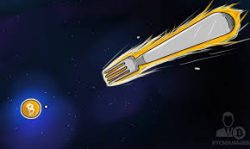 There have been many conspiracy theories about Bitcoin Cash. Was it a ploy to make the rich richer? Was it a plan to over turn the Bitcoin Network?
I can't really say, but to me it seems another altcoin, sat in fourth spot on CoinMarketCap
BCH will also be going through a hard fork on November 15. Many exchanges will be participating in the hard fork, just see here for more information.
AirdropVillage.io Team