November 17, 2018
Background
ETH Ethereum – Many of you probably got into the crypto markets when Ethereum had it's meteoric rise in 2017. In June 2017 we thought there was going to be a flippening. This is where Ethereum would over take Bitcoin as the number 1 coin. Although that didn't actually happen.
Today ETH ranks number 3 with a $14bn market cap on Coin Market Cap.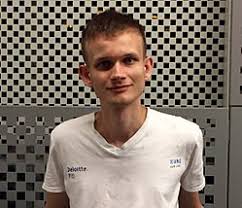 Born on 31st January 1994 in Kolomna, Russia and a University of Waterloo dropout, Vitalik is one of the key faces of the modern crypto world. Type Ethereum on any search engine, chances are you'll see Vitalik's name next to it.
He was introduced to Bitcoin (BTC) by his father in 2012 and since then took leaps in his crypto career. Vitalik started writing blogs for 5 BTC ($3.50) in 2013 and then went on to become Co-Founder of Bitcoin magazine.
This is the same guy who can add three digit numbers in his head, twice as fast than the average human being.
It was no doubt he was a genius. His unique talent for coding then lead him to drop out from university.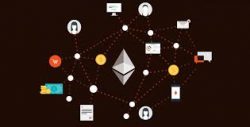 The birth of Ethereum (ETH)
Vitalik received $100k from the Thei Fellowship to start the Ethereum Project.
He saw the gaps in Bitcoin and decided to create his very own.
Ethereum is a platform which allows for decentralised mining and software development all in one.
His vision was to create new crypto currencies within the same blockchain, something which Bitcoin could not do. In order to do this, a new scripting language was required, which didn't really go down well within the blockchain space.
But this didn't stop our young Buterin as he presented the Ethereum ideology at a Bitcoin conference in Miami.
In a crowdsale he managed to raise 31,000 BTC from the crypto community. This was around $18 million, making this the third most successful crowd fund of all time. Now something of this magnitude did not go unnoticed. The Wall Street Journal even made an article on the project.
All of this at 21 years of age. Impressive.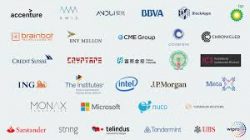 The man with a plan
Ethereum isn't just a coin, it's an ecosystem. The formation of the Enterprise Ethereum Alliance (EEA) is just one example of how Ethereum will remain sustainable. To date, Ethereum is the most widely used ICO crowd funding platform. From smart contracts to Vladimar Putin, Mr Buterin gave us something beautiful.
Create you Ethereum wallet for free on MyEtherWallet.com
This was the start of the 'Next Generation Blockchain'
AirdropVillage.io Team